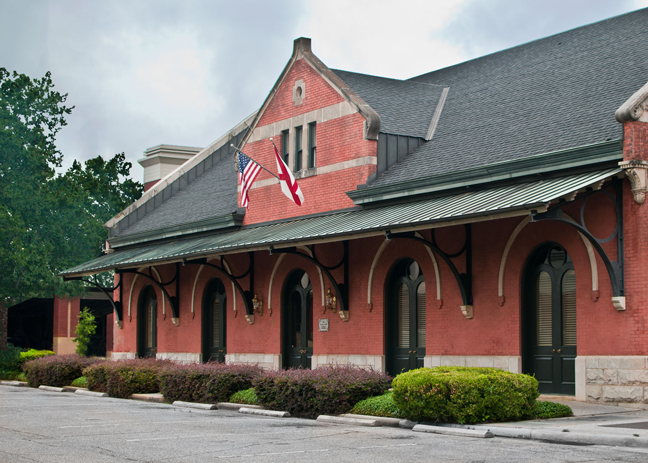 The Frazer Lanier Company provides investment banking services to public and private clients by serving as an underwriter and placement agent of tax-exempt and taxable bonds. We are a full-service municipal and corporate underwriter that is fully engaged in the structuring, financial analysis, documentation, marketing and sale of bonds.
As a remarketing agent, The Frazer Lanier Company has placed and remarketed a wide range of credit enhancements including products of insurance companies and government agencies; rated and non-rated letters of credit; and direct corporate credits.
The quality of our relationships is what sets us apart from other firms. We form relationships based on trust and honesty. We measure success in meeting and anticipating the needs of our clients. In a secure and trusting environment, we walk our clients through each step of the process.
The Frazer Lanier office is located inside Union Station, a historic train station in the heart of Montgomery's downtown revitalization district. This beautiful space was built in 1897 by the Louisville and Nashville Railroad. It served many major railways and was declared a National Historic Landmark in 1976. We are fortunate to have the opportunity to work in a building so rich in history and pride ourselves on helping to preserve a structure so valuable to our city. Our firm believes that we have a responsibility to the community where we work and live.