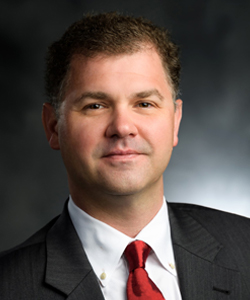 L. Lee Garrison
L. Lee Garrison graduated from the University of Alabama in 1997 with a Bachelor of Science in finance with a concentration in real estate and a minor in political science. In 1996, He was elected president of the Interfraternity Council and was instrumental in the return of the Student Government Association. He was inducted into several honor societies while on campus, including Jasons, the Blackburn Institute, the Anderson Society and the Carl A. Elliott Society. Lee received the Outstanding Senior Award from the University of Alabama National Alumni Association as well as Order of Omega Greek Man of the Year.
Lee provides investment banking services to clients throughout the United States and specializes in tax-exempt and taxable bond financings for corporations, cities, counties, states, higher education, school boards, utility boards, healthcare, and government agencies.
Lee was elected to four consecutive terms on the Tuscaloosa City Council from 1997 to 2013. He served as finance chair of the Tuscaloosa City Council from 2001-2013. During those 12 years, the City of Tuscaloosa had an impeccable financial record, resulting in bond rating upgrades. In 2013, Lee opted to run for, and was elected citywide as Chair of the Tuscaloosa City Board of Education. Pledging to serve only one term and help turn the school system around, Lee led the Tuscaloosa City Board of Education in adopting a $200MM+ multiyear strategic plan that addressed curriculum, human resources, technology and facilities.
Lee's board service includes the Business Council of Alabama, West Alabama Chamber of Commerce and Public Affairs Chair, United Way of West Alabama Campaign Chair Cabinet, Black Warrior Council of the Boy Scouts, West Alabama Chapter of the American Red Cross, Tuscaloosa Tourism and Sports Commission (now named Visit Tuscaloosa), Black Warrior Solid Waste Disposal Authority, and Chair of the Board of Directors of the Boys and Girls Clubs of West Alabama.
In 2017, Lee was awarded the Richard C. Shelby Leadership Award by the West Alabama Chamber of Commerce.
cell: 205-792-1794